Resolution in support of Carpinteria children and families adopted
We are pleased to announce that Resolution No. 022317 has been adopted by the Carpinteria Children's Project Board of Directors.  The Resolution is intended to communicate that we respect our families without regard to their immigration status.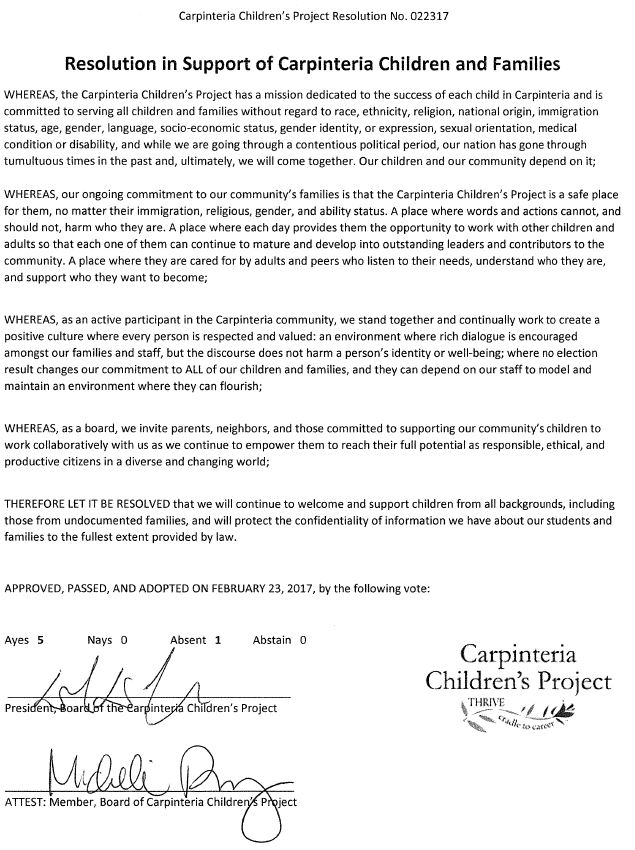 Trackback from your site.