Major Investors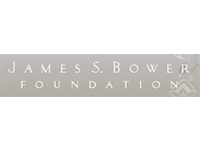 We fund qualified public charities engaged in educational, scientific, religious, and charitable activities. We have chosen grant-making arenas where we believe we have an opportunity to make a meaningful impact in Santa Barbara and the world around us. While the funding areas are expressed separately, we understand that there will be projects that have beneficial impacts in more than one area and we welcome those.
We are most interested in efforts that strive to make change on a population level; for example in a community, a neighborhood, or a school. Making population level changes is often beyond the capacity of a single non-profit organization and we will work with collaboratives or groups working within them. We support the "collective impact" process as a means of guiding these collaborative efforts.
What does all this mean for potential grantees? Whether or not you are a new applicant or have received funds from us before, we ask that you read the website carefully to see if you think there is a good fit between your goals and ours. If you have questions, please call and ask before you spend your valuable resources on applying.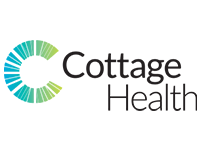 Our mission is to serve our community with excellence, integrity, and compassion. Every day we touch thousands of lives in many different ways, resolute in our mission to put patients first. We take pride in helping our patients get back to living their lives – in the places they love.
Whether it's our exclusive designation as the only cardiac STEMI receiving station in the South Coast or our commitment to stroke prevention and treatment, we move swiftly in emergencies when every minute counts.
Cottage Health is guided by a volunteer board of directors from the greater Santa Barbara community and provides the residents of the Central and South Coast with exemplary health care, continuous improvements in advanced medicine, and a commitment to our communities.
Our medical staff of more than 600 physicians includes specialists in all major clinical areas, many of whom participate in the training and education of some of the top medical residents in the country in our internal medicine, general surgery, and radiology residency programs.
First 5 Santa Barbara County is a unique public organization, created by California voters in 1998, to invest tobacco tax revenues in programs that improve the lives of children prenatal through age 5 and their families. We envision that all children are healthy, safe, and ready for kindergarten. The Mission of First 5 Santa Barbara County is "To help all children prepare for kindergarten by supporting families to be healthy and strong and by enhancing the availability of high quality child care and preschool".
Our Mission: To promote and invest in solutions that improve the health and economic self-reliance of women and their families in latin america.
At the Linked Foundation, we invest technical and financial resources to develop and scale social enterprises that improve the health of communities throughout Latin America. We focus on women, who are important agents of change as health and economic decision-makers. By investing in scalable, market-based solutions, and creating strong cross-sector partnerships, we can ensure long-term, sustained impact.
The Wood-Claeyssens Foundation enhances the quality of life in the local community through grant-making to qualified 501(c)(3) organizations serving the Santa Barbara and Ventura County areas.
Through its grant-making to various nonprofit organizations, the Wood-Claeyssens Foundation enables those in need to acquire the basic necessities of life – food, clothing, shelter, social services, public safety, and self-actualization – and to enhance their quality of living. The Wood-Claeyssens Foundation believes in anonymous giving and strategic philanthropy, maximizing its impact in the community through its careful selection of qualified grantees. The Foundation hopes to serve as a pillar of support for the nonprofit sector, assisting nonprofits in fulfilling their missions by offering funding to qualified 501(c)(3) organizations.
La Centra Summerlin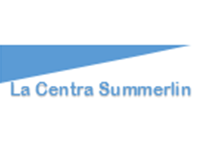 Quality programs that educate and enhance the lives and well-being of children and the underprivileged.