Carpinteria Children's Project in the News!
A wonderful article in the Coastal View News about our collaboration with Westerlay Orchids to bring the Nurturing Parent class to their employees. Thank you to Angelica Ornelas and Maria Caballero for making this happen!  Click here to read the article.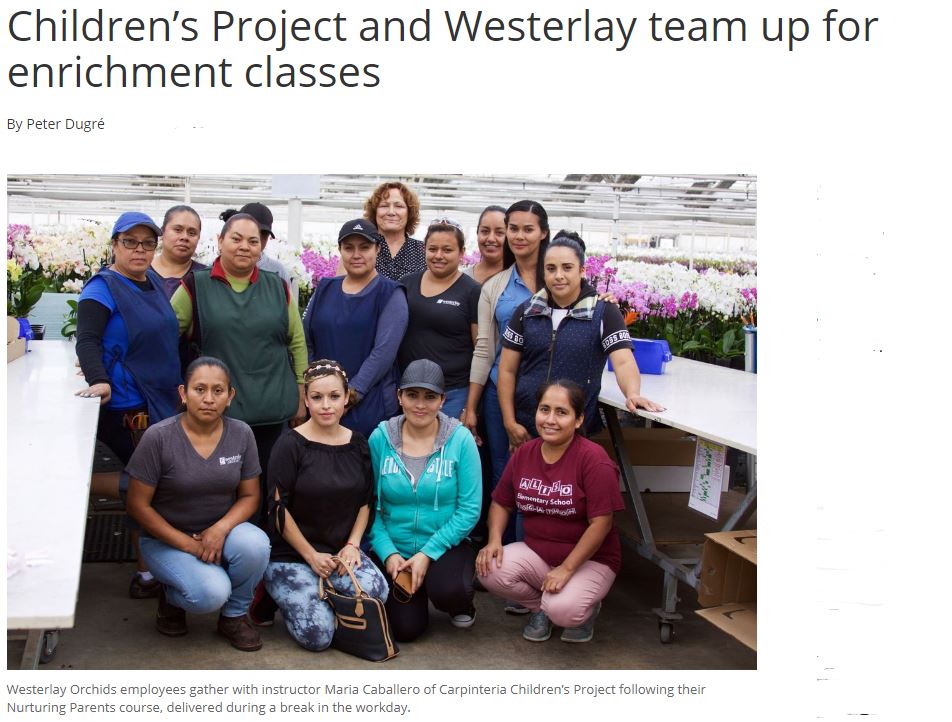 Trackback from your site.