Application Process
Thank you for your interest in our Early Childhood programs! Our programs have continuous enrollment throughout the year and is filled when a space becomes available. It is strongly encouraged that you complete our Pre-enrollment Form and return it to our main office. Our program fills quickly and you are placed on our wait list based on the date in which your form is returned.
Here's how our enrollment process works:
If we are full, you will be placed on a waitlist for your child's age group. The order of the waitlist is determined by the date the completed application was submitted; the earliest submission is at the top of the waitlist.
When we have an opening at your child's age group, we will call the family at the top of the waitlist and offer them the available slot. Each family will have 48 hours to respond to our call – if the family declines or does not respond, we will call the next family on the waitlist. If the family declines the slot offered, their position on the waitlist will remain the same. In other words, the family at the top of the waitlist will be the first offered the next available slot.
Scholarships for Carpinteria Children's Project's Early Childhood Education Program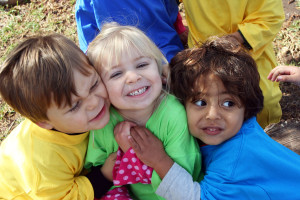 Carpinteria Children's Project anticipates being able to offer a limited number of scholarships to cover up to 50% of tuition for our fee-based infant through four-year old programs at our main campus and Canalino Elementary during the 2017-18 school year. Scholarships will be based on financial need, prior participation in our program, and other factors required agencies that may provide scholarship funds.
Beginning April 1:
We will accept applications for First 5 and other scholarships for our fee-based programs.
May 15: Scholarship applications are due.
If additional scholarship funds are available, applications received after May 15 will be evaluation on a rolling basis.